posted January 27, 2023
Dishwasher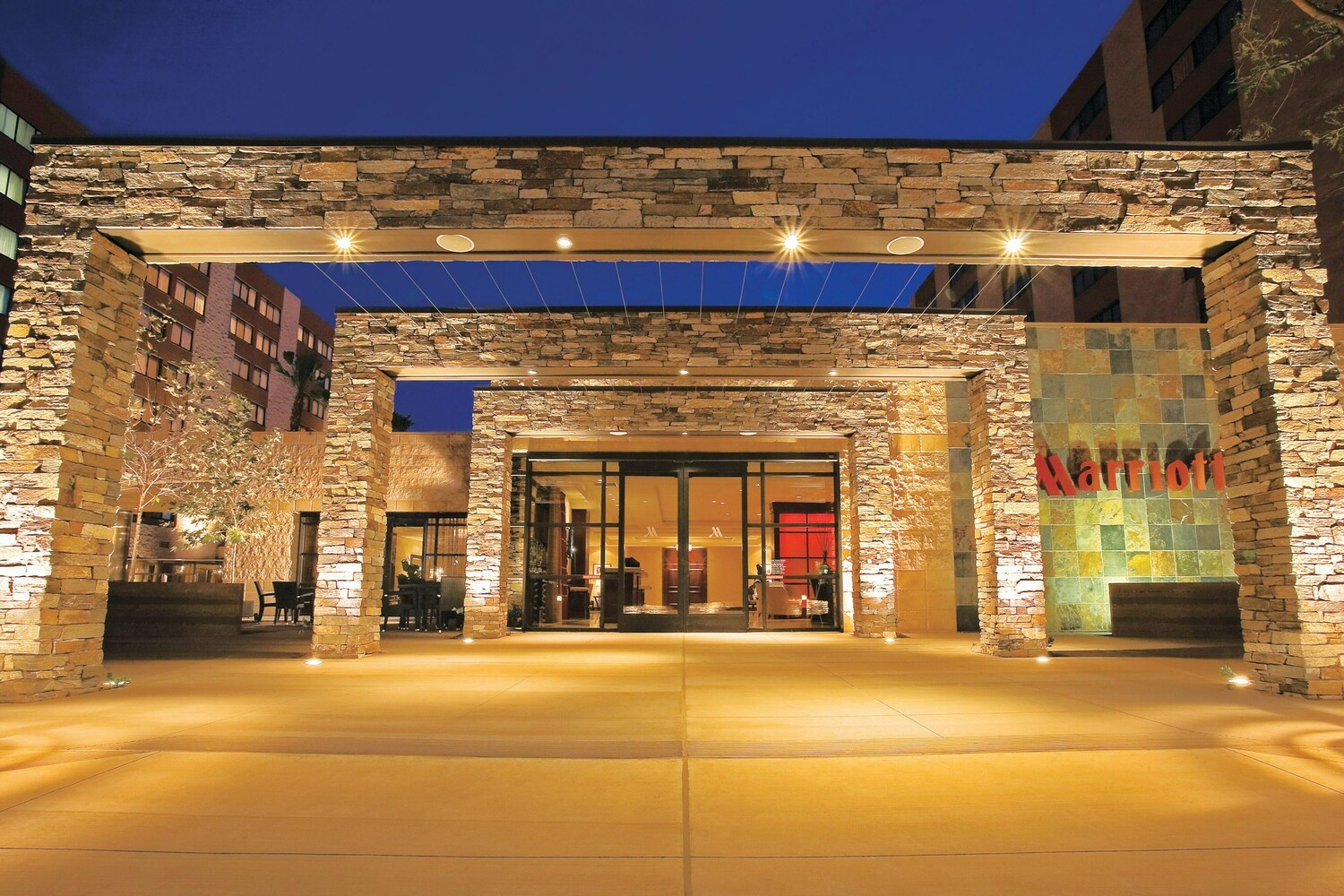 Description
Conveniently located by the Hollywood Burbank Airport, The Los Angeles Marriott Burbank Airport Hotel is near Universal Studios Hollywood, the North Hollywood Arts District, and Burbank Town Center. Offering amazing food and beverage outlets, this property also hosts an array of meetings in Burbank, offering 46,000 square feet of event space. Be part of this team and become one of their stars!
Job Overview: Transport and clean cooking utensils and service-ware in order to provide cooks, bus-person and food servers with appropriate equipment for guests' dining experience. Also requires cleaning of physical surroundings.
Compensation: $18/hour
Responsibilities and Duties:
Promptly and carefully sort soiled ware so that it can be placed in the dish or pot machine properly. Quickly wash all ware and replace in storage areas as designated.
Keep dish machine properly cleaned and filled with water per hotel standards.
Operate burnishing machine to ensure proper finish on silverware.
De-tarnish/polish silver for proper appearance.
Clean kettles, tilt skillets, pots and pans promptly and completely so cooks can carry out their work.
Perform general/routine cleaning tasks using standard hotel cleaning products as assigned by supervisor to adhere to health standards.
Clean and dry floors to avoid slip/fall accidents.
Separate linen from other debris.
Perform other duties as requested, such as moving supplies and equipment, cleaning up spills, etc.
Specific Job Knowledge and Skills:
The individual must possess the following knowledge, skills and abilities and be able to explain and demonstrate that he or she can perform the essential functions of the job, with or without reasonable accommodation.
Knowledge of service-ware and how to maintain same in order to compliment guest experience.
Ability to push/pull service carts weighing up to lbs.
Ability to read the English language so as to fully comprehend job requests, caution notices and similar written materials.
Ability to transport heavy objects through a crowded room.
Ability to grasp, lift and/or carry, or otherwise, move or push goods on a hand cart/truck weighing a maximum of lbs
Other Expectations:
Regular attendance in conformance with the standards, which may be established from time to time, is essential to the successful performance of this position.
Due to the cyclical nature of the hospitality industry, associates may be required to work varying schedules to reflect the business needs of the hotel. This includes nights, weekends and/or holidays.
All employees must maintain a neat, clean and well-groomed appearance (specific standards available).
Employee is always required to take on the responsibility and wear appropriate Personal Protective Equipment (PPE) as determined by position and duties.
Complies with health and safety rules, regulations and procedures to maintain a safe environment.
Working Conditions:
Physical Demands:
The physical demands and work environment characteristics described here are representative of those that must be met by an employee to successfully perform the essential functions of this job. Reasonable accommodations may be made to enable individuals with disabilities to perform the essential functions.
Environmental Conditions:
Inside: Protection from weather conditions but not necessarily from temperature changes. A job is considered "inside" if the worker spends approximately 75 percent or more of the time inside.
Qualifications:
Any combination of education and experience training or experience that provides the required knowledge, skills and abilities necessary to perform the functions of the job.
Ability to obtain any government required licenses or certificates.
No prior experience required. Prior hospitality experience preferred.
Additional language ability preferred.
*Spire Hospitality participates in E-Verify*
Los Angeles Marriott Burbank Airport
488 Room Hotel
Experience our Burbank hotel near Universal® and Hollywood
The Los Angeles Marriott Burbank Airport is ready to roll out the red carpet for you, with 4-star hotel amenities and a wonderful location. Whether you're in Burbank for work or to explore Universal Studios®, the Hollywood Walk of Fame and Warner Bros. Studios, we'll make you feel at home, with spacious accommodations and a commitment to friendly service. Savor creative cuisine and delicious drinks at E.D.B., our outdoor restaurant, or enjoy a meal at Daily Grill and a cup of Starbucks® coffee at Media Lounge. Elsewhere at the hotel, you can challenge yourself to a workout at the fitness center, or take a dip in one of our two outdoor pools, located at the East and West Towers. Relax by the fire pit, or snooze in one of our shaded cabanas. With over 45,000 square feet of versatile space, our hotel is one of Burbank's premier destinations for meetings and events. And our complimentary airport shuttle service makes travel stress-free. Plan your visit to the 4-star Los Angeles Marriott Burbank Airport today.
---