posted January 27, 2023
Sales Manager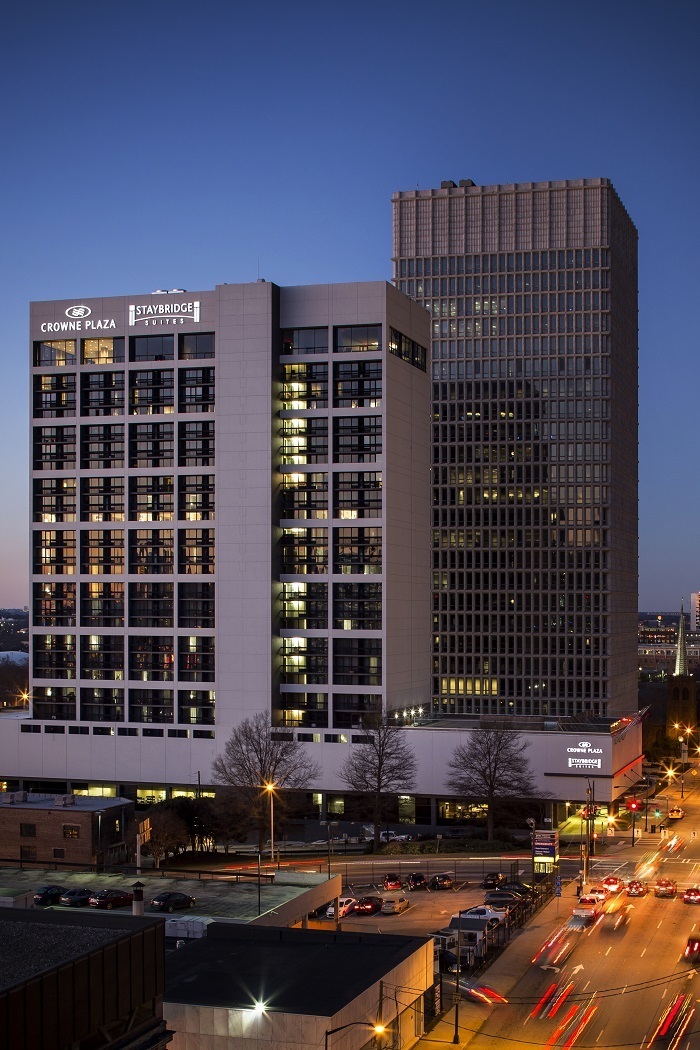 Description
Position Purpose:
Manage accounts to achieve guest satisfaction and to solicit past and new business to ensure all revenue goals (room night, average rate, room rental) are achieved or exceeded.
Examples of Duties:
Essential functions:
Move throughout property to conduct site inspections. Maximize revenue by selling all facets of the hotel, both orally and in written form to previous, current and potential clients.
Handle account details so that all pertinent aspects of solicitation and closing are complete and documented. Coordinate various departments' participation in servicing accounts.
Travel locally to conduct outside calls, promote the hotel and review competition reader boards to develop leads.
Travel out of town to solicit business in feeder cities.
Prepare information for, meet with, and entertain clients as deemed appropriate to generate potential business from that account.
Represent hotel at trade shows as specified by Corporate trade show attendance guide. Set up exhibits involving bending, stooping, lifting and reading overhead.
Other:
Regular attendance in conformance with the standards, which may be established from time to time, is essential to the successful performance of this position.
Employees with irregular attendance will be subject to disciplinary action, up to and including termination of employment.
Due to the cyclical nature of the hospitality industry, employees may be required to work varying schedules to reflect the business needs of the hotel.
Upon employment, all employees are required to fully comply with rules and regulations for the safe and efficient operation of hotel facilities. Employees who violate Hotel rules and regulations will be subject to disciplinary action, up to and including termination of employment.
Supportive Functions:
In addition to performance of the essential functions, this position may be required to perform a combination of the following supportive functions, with the percentage of time performing each function to be solely determined by the supervisor based upon the particular requirements of the hotel.
Assist the supportive staff with the maintenance of sales files.
Participate in the sales/catering department reader board program.
Other duties as assigned: such as ordering amenities for meeting planners or VIP's.
Specific Job knowledge, skill and ability
The individual must possess the following knowledge, skills and abilities and be able to explain and demonstrate that he or she can perform the essential functions of the job, with or without reasonable accommodation.
Knowledge of a hotel structure and how all departments interact.
Basic mathematical and calculator skills to prepare cost proposals.
Ability to effectively communicate with customers in a friendly and positive manner, in order to solicit business, meet client needs and resolve complaints.
Ability to move throughout the hotel to conduct site inspections.
Ability to listen, speak and write to ascertain and respond to client needs.
Qualification Standards
Education:
College degree preferred.
Experience:
Past hotel sales experience preferred.
Grooming:
All employees must maintain a neat, clean and well-groomed appearance (specific standards available).
Other:
Additional language ability preferred.
Crowne Plaza Atlanta - Midtown
501 Room Hotel
Experience the Newly Transformed Crowne Plaza Atlanta Midtown
Perfectly situated between Downtown Atlanta and Buckhead, and renovated in 2016, the Crowne Plaza Atlanta Midtown is the ideal location for both Business and Pleasure.
Every detail about this new hotel has you in mind. Spacious, modern Guest Rooms with unbeatable views of the Atlanta Skyline offer efficient, user friendly work and living spaces with free Wi-Fi throughout. Recharge with a world-class fitness center equipped to meet the most demanding personal workout regimen, or relax in the seasonal outdoor pool. Enjoy socializing with colleagues and friends in chic restaurants, outlets and innovative public areas. Now open, THRIVE Coffee Shop, FIRST and NEXT Restaurants, and the 24-hour grab-and-go MARKET, provide delectable bites and sumptuous coffee and beverages.
Whatever the reason for your visit, experience new southern hospitality at the Crowne Plaza Atlanta Midtown.
---