posted January 27, 2023
Line Cook (PM)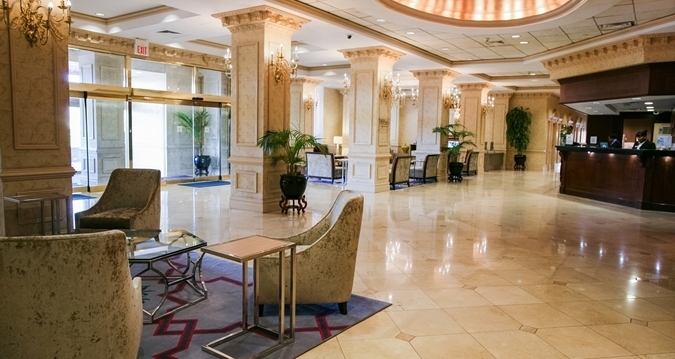 Description
The Hilton Jackson located in Jackson, Mississippi is seeking a disciplined, responsible and customer service driven PM Line Cook to join their team! The Hilton Jackson is conveniently located in the business district with a variety of shops and restaurants within a quick half-mile walk. In addition to being surrounded by entertainment, the 276-room Hilton Jackson itself boasts close to 20,000 sq. ft. of event space and three restaurants/bars on-site, including the delicious and popular Drago's Seafood which offers New Orleans inspired cuisine.
Job Overview: Set up and work line station for dinner and prepare for banquet functions. When assigned, assists in preparation for banquets.
Responsibilities and Duties:
Sets up station with necessary items to produce menu items per shift checklist
Requisition any items needed for next day before end of shift to Sous Chef
Produce orders for customer per specification sheets
Checks banquet and prep sheet for future functions and functions for that night
Make appropriate staff aware of any problems, during shift (e.g. "" items, personnel problems, production problems)
Maintain kitchen in an acceptable sanitary condition and clean all line equipment per posted schedules
Close kitchen and sign in keys at front desk
Help out in any area where needed to ensure smooth operation of department
Performs any general cleaning tasks using standard hotel cleaning products as assigned by supervisor to adhere to health standards.
Keep floor dry and clean to avoid slip/fall accidents.
Perform other duties as requested, such as moving supplies and equipment, cleaning up unexpected spills.
Specific Job Knowledge and Skills:
The individual must possess the following knowledge, skills and abilities and be able to explain and demonstrate that he or she can perform the essential functions of the job, with or without reasonable accommodation.
Good working knowledge of the fundamentals of cooking.
Good working knowledge of accepted standards of sanitation.
Knowledge of operating all kitchen equipment, i.e. stoves, ovens, broilers, slicers, fryers, steamers, kettles, etc.
Basic mathematical skills necessary to understand recipes, measurements, requisition amounts and portion sizes.
Ability to read and write the English language in order to complete requisitions, read recipes and communicate with other employees.
Sufficient manual dexterity of hands in order to use all kitchen equipment, i.e. knives, spoons, spatulas, tongs, slicers, etc.
Ability to grasp, lift and/or carry, or otherwise, move or push goods on a hand cart/truck weighing a maximum of lbs.
Ability to stand and work continuously in confined spaces.
Ability to perform duties within extreme temperature ranges.
Other Expectations:
Regular attendance in conformance with the standards, which may be established from time to time, is essential to the successful performance of this position.
Due to the cyclical nature of the hospitality industry, associates may be required to work varying schedules to reflect the business needs of the hotel. This includes nights, weekends and/or holidays.
All employees must maintain a neat, clean and well-groomed appearance (specific standards available).
Employee is always required to take on the responsibility and wear appropriate Personal Protective Equipment (PPE) as determined by position and duties.
Complies with health and safety rules, regulations and procedures to maintain a safe environment.
Working Conditions:
Physical Demands:
The physical demands and work environment characteristics described here are representative of those that must be met by an employee to successfully perform the essential functions of this job. Reasonable accommodations may be made to enable individuals with disabilities to perform the essential functions.
Environmental Conditions:
Inside: Protection from weather conditions but not necessarily from temperature changes. A job is considered "inside" if the worker spends approximately 75 percent or more of the time inside.
Date Revised: September 22, 2020
Qualifications:
Education:
Any combination of education and experience equivalent to graduation from high school or any other combination of education, training or experience that provides the required knowledge of skills and abilities. Culinary or Apprenticeship program completion preferred.
Experience:
Cooking experience required.
Licenses or certificates:
Ability to obtain any government required licenses or certificates.
Grooming:
All employees must maintain a neat, clean and well-groomed appearance (specific standards available).
Other:
Additional language ability preferred.
Hilton Jackson
278 Room Hotel
Luxury Accomodations in Jackson
The Hilton Jackson hotel offers classic elegance and exemplary customer service in the heart of Mississippi. Conveniently located at Interstate 55 and County Line Road, the hotel is just 13 miles from the Jackson-Evers International Airport. Corporate guests will appreciate the hotels proximity to many businesses and corporations, as well as the 24-hour business center.
---